Mayor of London Sadiq Khan has announced a commission to review and improve diversity across London's public realm to ensure the capital's landmarks suitably reflect London's achievements and diversity …. Reports Asian Lite Newsdesk
The Commission for Diversity in the Public Realm will focus on increasing representation among Black, Asian and Minority Ethnic communities, women, the LGBTQ+ community and disability groups.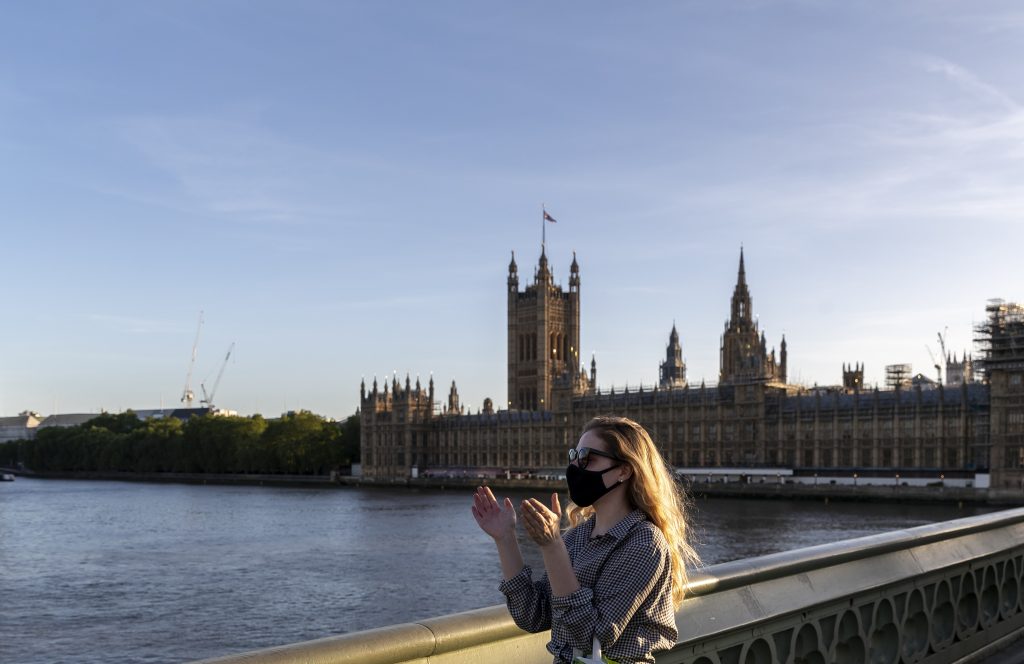 London is one of the most diverse cities in the world, with more than 300 languages spoken every day, yet statues, plaques and street names largely reflect Victorian Britain – as highlighted by recent Black Lives Matter protests.
The Mayor is committed to ensuring that the capital's history is celebrated and commemorated in the most appropriate way. Following his support for the installation of a statue of suffragist leader Millicent Fawcett in Parliament Square in 2018, Sadiq and his senior team have held discussions with council, community and arts leaders across the capital to assess the best way to improve diversity in the public realm.
He has previously pledged his support for a number of new memorials in the capital, including for Stephen Lawrence, the Windrush generation, a National Slavery Museum or Memorial, and a National Sikh War Memorial.
The Commission for Diversity in the Public Realm will review the landmarks that currently makes up London's public realm, further the discussion into what legacies should be celebrated, and make a series of recommendations aimed at establishing best practice and standards.
It will be wide in scope and consider murals, street art, street names, statues and other memorials.
It will be co-chaired by Deputy Mayor for Social Integration, Social Mobility and Community Engagement Debbie Weekes-Bernard and Deputy Mayor for Culture and Creative Industries Justine Simons OBE, and will comprise arts, community and council leaders across the capital, as well as historians.
The Mayor of London, Sadiq Khan, said: "Our capital's diversity is our greatest strength, yet our statues, road names and public spaces reflect a bygone era. It is an uncomfortable truth that our nation and city owes a large part of its wealth to its role in the slave trade and while this is reflected in our public realm, the contribution of many of our communities to life in our capital has been wilfully ignored.
"This cannot continue. We must ensure that we celebrate the achievements and diversity of all in our city, and that we commemorate those who have made London what it is – that includes questioning which legacies are being celebrated.
"The Black Lives Matter protests have rightly brought this to the public's attention, but it's important that we take the right steps to work together to bring change and ensure that we can all be proud of our public landscape."
Gaylene Gould, of the Mayor's Cultural Leadership Board, said: "Statues are symbolic reference points of our nation. Set in stone, they become immovable objects and problematic because they cannot be contested. In this new imaginative period we have moved into, it's time to create a new imaginative model for publicly honouring London's people and it's many, many cultures. This new commission marks a step in the right direction."
Ekow Eshun, of the Fourth Plinth Commissioning Group, said: "The launch of the Commission is a timely, significant development. The Fourth Plinth programme is an example of a project that considers the representation of BAME communities, women, the LGBTQ+ community and disability groups as part of its mission – and is all the stronger and artistically adventurous as a consequence. This commission marks a positive step forward in how we think about the relationship between culture and society in London."