A UK government's consortium led by, Bharti Enterprises has won the bid for the bankrupt satellite company OneWeb…. Reports Asian Lite News
Bharti Enterprises said that the deal will enable OneWeb to complete the construction of a global satellite constellation that will provide enhanced broadband and other services to mobile and fixed terminals in countries around the world.

"OneWeb was formed with a mission to offer high-speed, low-latency wireless broadband access to billions of people across the globe, especially in rural areas, through a constellation of satellites in low-earth orbit. Bharti was one of the founding members of OneWeb and had a strategic stake in the company," it said.

Commenting on the development, Sunil Bharti Mittal, Chairman of Bharti Enterprises, said: "I am delighted that Bharti will be leading the effort to deliver the promise of universal broadband connectivity through OneWeb, with the active support and participation of the British government."

He said that in addition to the strategic opportunities across a wide range of other applications and working with a broad range of international partners, this business has substantial commercial use in telecom, enterprise, aviation and maritime sectors.

"With strong operational execution, we will be able to generate an attractive return for investors, while ensuring that Britain plays a leading role in space and next- generation communications," Bharti said.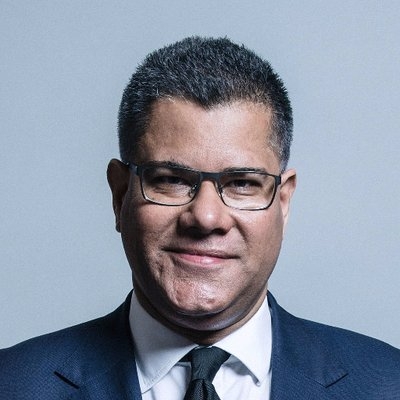 UK's Business Secretary Alok Sharma confirmed that the government will invest $500 million and take a significant equity share.
With this move, UK government is strapping its boots to enter the satellite race with the likes of Elon Musk. Musk's space company, SpaceX has already kicked off its ambitious Starlink Satellite programme with an aim to provide a worldwide broadband service through a network of satellites.
"With a sovereign global satellite system, the UK will further develop its advanced manufacturing base, making the most of its highly skilled workforce as the hardware is further developed and equipment and services are deployed to make the most of this unique capability," UK's Department of Business, Energy and Industrial Strategy said in a press release.
"OneWeb will also contribute to the government's plan to join the first rank of space nations, along with our commitment to making the UK a world leader in science, research and development," it added.
After being founded in 2012, OneWeb had attracted billions of dollars for its plans to launch a constellation of hundreds of satellites for bringing Internet connectivity to the most remote corners of the world, but the company went bankrupt earlier this year after investors backed off from financing further.
"The transaction is expected to close by the fourth quarter of 2020. In the meantime, the purchasing consortium will work with the OneWeb management team to further develop the strategy and business plan and to resume the Company's launch schedule," OneWeb said in a statement.
"Bharti, through Bharti Airtel, is the third largest mobile operator in the world, with over 425 million customers. Bharti Airtel has its own extensive mobile broadband networks and enterprise business, which will act as the testing ground for all OneWeb products, services, and applications," it said.
OneWeb has 74 satellites in orbit, and had planned to launch 550 more by end of next year.