Russian President Vladimir Putin on Tuesday said that his country is the first in the world to register a vaccine against the novel voronavirus.
"As far as I know, this morning for the first time in the world a vaccine against the novel coronavirus infection was registered," TASS News Agency quoted Putin as saying at a meeting with the state officials.

"I know that it works rather effectively, forms a stable immunity, and, I repeat, it passed all the necessary inspections," the Russian leader said and described the vaccine as a "very important step for the world".

Earlier Health Minister Mikhail Murashko stated that clinical trials of the vaccine developed by the Gamaleya National Research Center for Epidemiology and Microbiology of the Russian Healthcare Ministry were over.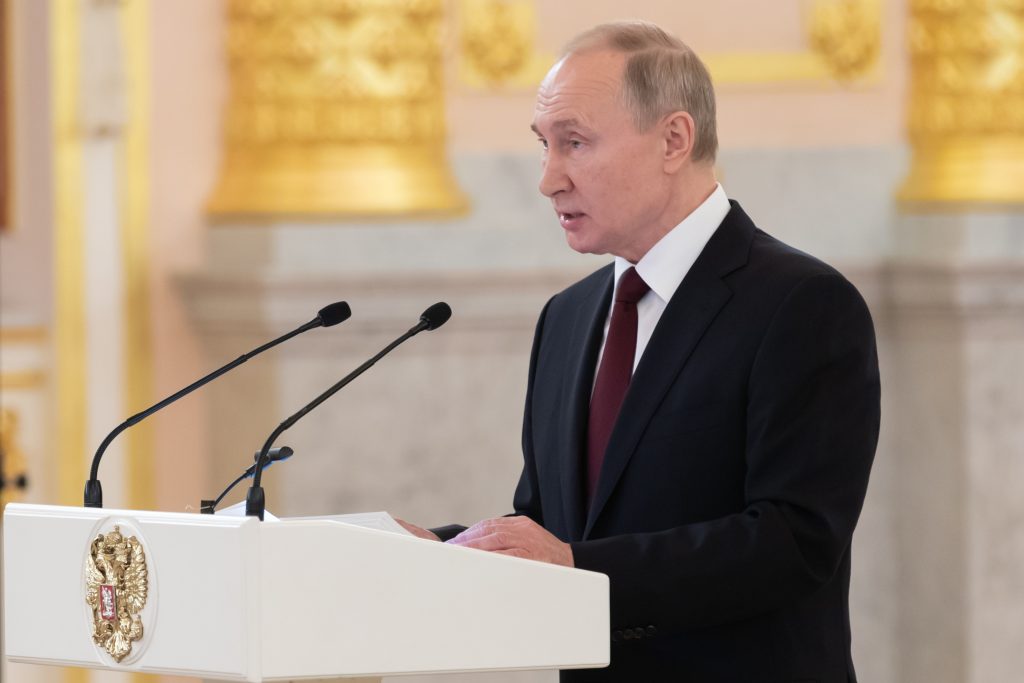 The approval now paves the way for mass use of the vaccine as the final stages of clinical trials continue, the Metro newspaper reported.

The next stage of the tests, commonly known as a Phase III trial, will involve thousands of participants.

According to the World Health Organization (WHO), there are more than 100 possible Covid-19 vaccines currently being developed around the world, with at least four in the Phase III human trials.

As of Tuesday, Russia recorded 15,131 COVID-19 deaths, while the overall caseload stood at 897,599.