A 2020 study by the European Parliament put the potential benefits of a trade deal with India for the EU at up to $10 billion, reports Asian Lite News
The European Union and India have agreed to relaunch stalled free-trade talks as concerns about China's rise bring Brussels and New Delhi closer.
The draft statement, which must be signed off by EU ambassadors on Wednesday and needs New Delhi's final approval, would bind together two of the world's biggest economies in an alliance seen as a counter to China.
If it is approved, the EU and India will say, "We agreed to resume negotiations for a balanced, ambitious, comprehensive and mutually beneficial trade agreement which would respond to the current challenges," the draft statement said.
Prime Minister Narendra Modi spoke to EU chief executive Ursula von der Leyen on Monday about reviving the trade talks, which have been stalled since 2013. The pair will be joined by European Council President Charles Michel and German Chancellor Angela Merkel for the virtual meeting.
A 2020 study by the European Parliament put the potential benefits of a trade deal with India for the EU at up to $10 billion, although that was before Britain left the bloc.
India's economic growth has overtaken China in recent years, making it an attractive market for Europe. The 27-nation bloc is India's top export destination, taking about 15% of its foreign sales, according to EU data.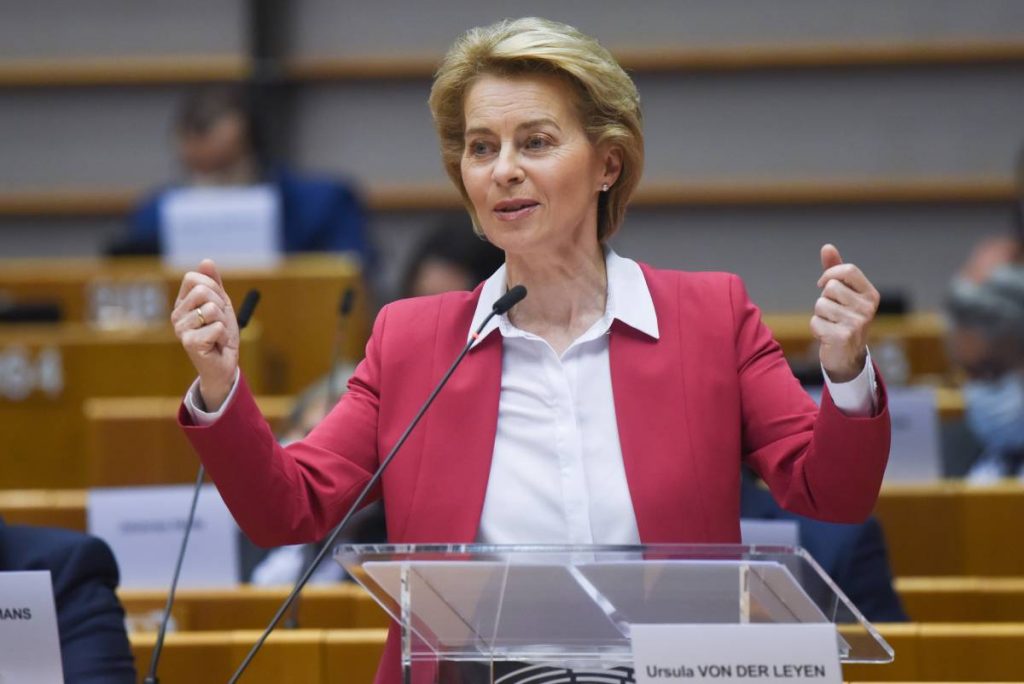 Although India has gradually lowered its tariffs since 1990, the EU still faces high levies exporting crops, food, drinks and motor vehicles, areas seen as obstacles to a deal.
Talks were put on hold in 2013 as both sides failed to bridge differences, such as over the extent of tariff reductions, patent protection, data security and the right of Indian professionals to work in Europe.
The EU will also win Indian support for its new plan to step up influence in the Indo-Pacific region, using areas from security to health to protect its interests and counter China, although the bloc insists its strategy is not against Beijing.
"We emphasized our commitment to a free, open, inclusive and rules-based Indo-Pacific space, underpinned by respect for territorial integrity and sovereignty, democracy, and rule of law," the draft statement said.
India, EU call for ceasefire in Afghanistan
India and the European Union on Tuesday called for an "immediate, permanent and comprehensive" ceasefire in Afghanistan, and said an effective and unconditional cessation of hostilities is essential for creating the appropriate conditions for the peace process in the country.
Issues relating to the Afghan peace process figured prominently in talks between External Affairs Minister S Jaishankar and EU's High Representative for Foreign Affairs Josep Borrell Fontelles on the sidelines of a meeting of the G7 in London.
A joint press statement said both Jaishankar and Borrell underlined the importance of ensuring that the soil of Afghanistan is not used by terrorist groups to threaten the security of India and the EU.
It said they agreed that a successful peace process requires the Taliban to engage in good faith, with a serious commitment towards finding a political solution.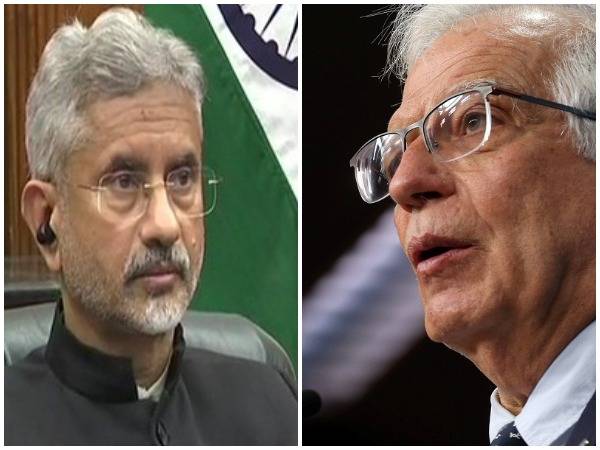 "External Affairs Minister Jaishankar and Borrell jointly and firmly condemned the unacceptable level of violence perpetrated against the national forces of Afghanistan and civilians and the targeted assassinations of civil rights activists, media persons and Ulema," it said.
The statement said Jaiishankar and Borrell reiterated their call for an immediate, permanent and comprehensive nationwide ceasefire.
"An effective and unconditional cessation of hostilities is essential for creating the appropriate conditions for the negotiations to proceed meaningfully, for building trust between the parties, in instilling confidence in the Afghan people and for demonstrating a genuine commitment of the Taliban to lasting reconciliation," it said.
It said both sides condemned in the strongest terms all terrorist activities and reaffirmed their strong commitment to combat terrorism in all its forms and manifestations, including its financing, the dismantling of terrorist infrastructures and countering radicalisation to ensure that Afghanistan is never again a safe haven for international terrorism.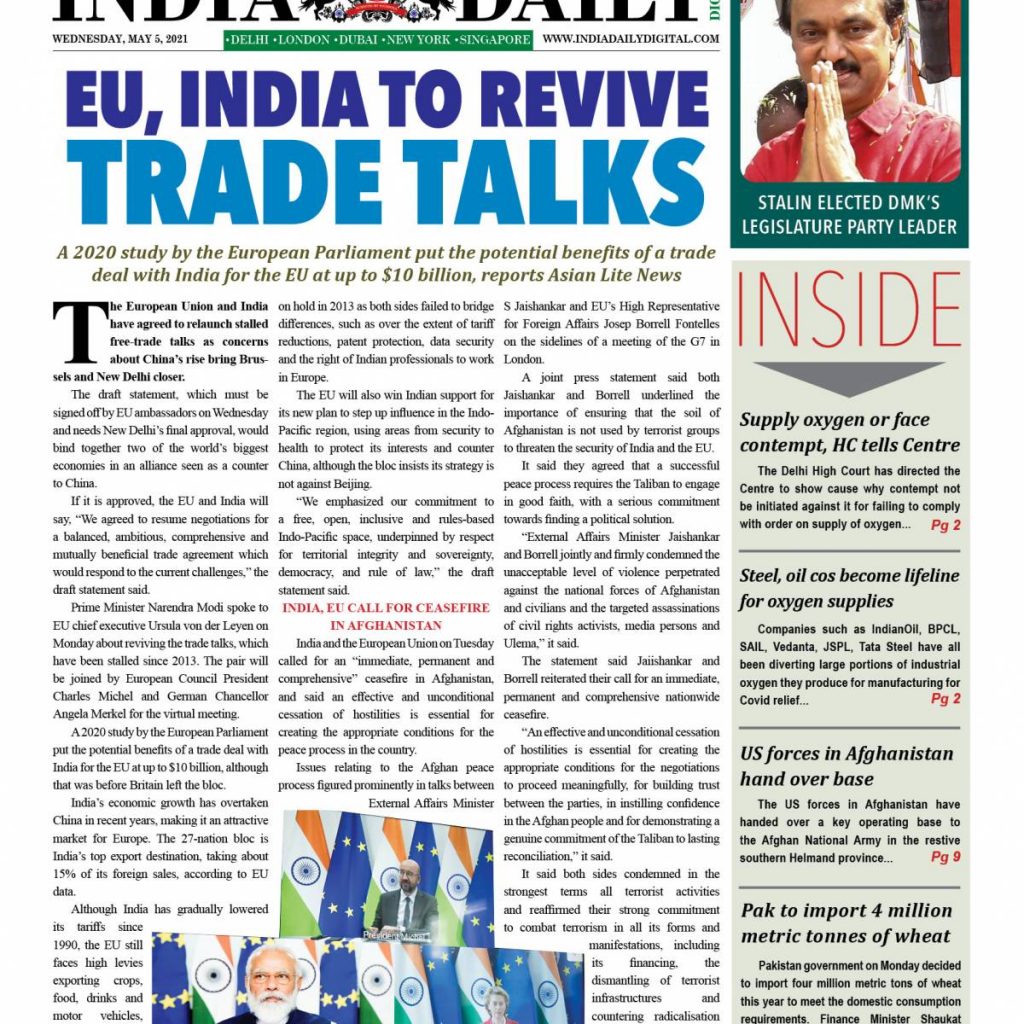 Reaffirming that security in Afghanistan is intrinsically linked with security in the region, Jaishankar and Borrell agreed upon the need for the country's neighbours and regional stakeholders to be active and "honest facilitators" in promoting a lasting, stable and peaceful resolution of the conflict.
"They underlined the importance of intra-regional initiatives promoting Afghanistan's greater economic integration and connectivity, in cooperation with all neighbours in the region, based on existing infrastructure and trading arrangements, so that Afghanistan's aid dependency can be reduced and its trade potential be realised to the fullest," it said.
Calling for respecting and protecting the national sovereignty and territorial integrity of Afghanistan, Jaishankar and Borrell reaffirmed their strong and continued support to an inclusive, Afghan-led, Afghan-owned peace process.
Also Read-Blinken, Jaishankar meet in London, discuss Covid situation