Labour leader Sir Keir Starmer will set out his principles and urge his party to show more discipline to beat the ruling Conservatives, reports Asian Lite Newsdesk
Labour leader Sir Keir Starmer will promise to get Labour "back in business" when he delivers his first speech as leader to the party's full conference, media reported.
Urging activists to unite to win the next election, he will launch an attack on Boris Johnson over his handling of the pandemic and the fuel crisis, the BBC reported.
Sir Keir will also pledge to train thousands of teachers and cut waiting times for mental health services.
Meanwhile, the issues between the leadership and left-wingers have overshadowed the conference. They have clashed over the nationalisation of energy industries, leadership election rules and the level of the minimum wage, it was reported.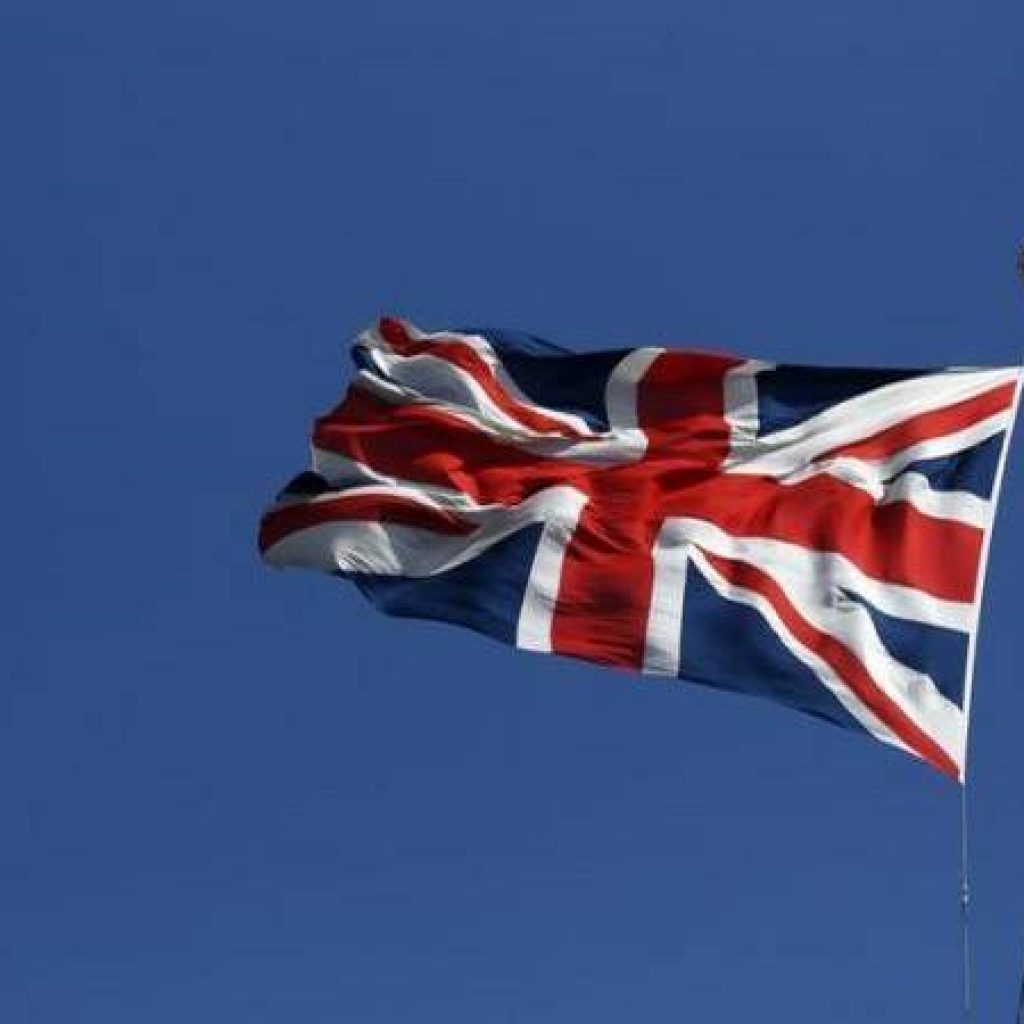 The Labour leader is under pressure to unite his party and set out a vision that appeals to voters that have turned away from Labour, it was reported.
It will be the first time he has addressed a full conference since becoming leader last April, because last year's event was held online due to Covid.
Motion against AUKUS
Labour Party has also passed an emergency motion that described the new security pact among the US, the UK and Australia, known as AUKUS, as a "dangerous move that will undermine world peace".

During the party's annual conference held on Monday, delegates passed the emergency motion by 70.35 per cent to 29.65 per cent.

"AUKUS is starting a new nuclear arms race and cold war. We must keep speaking out against it," said former Labour leader Jeremy Corbyn on Twitter on Monday.

The AUKUS pact, announced earlier this month, has triggered widespread concerns and criticism.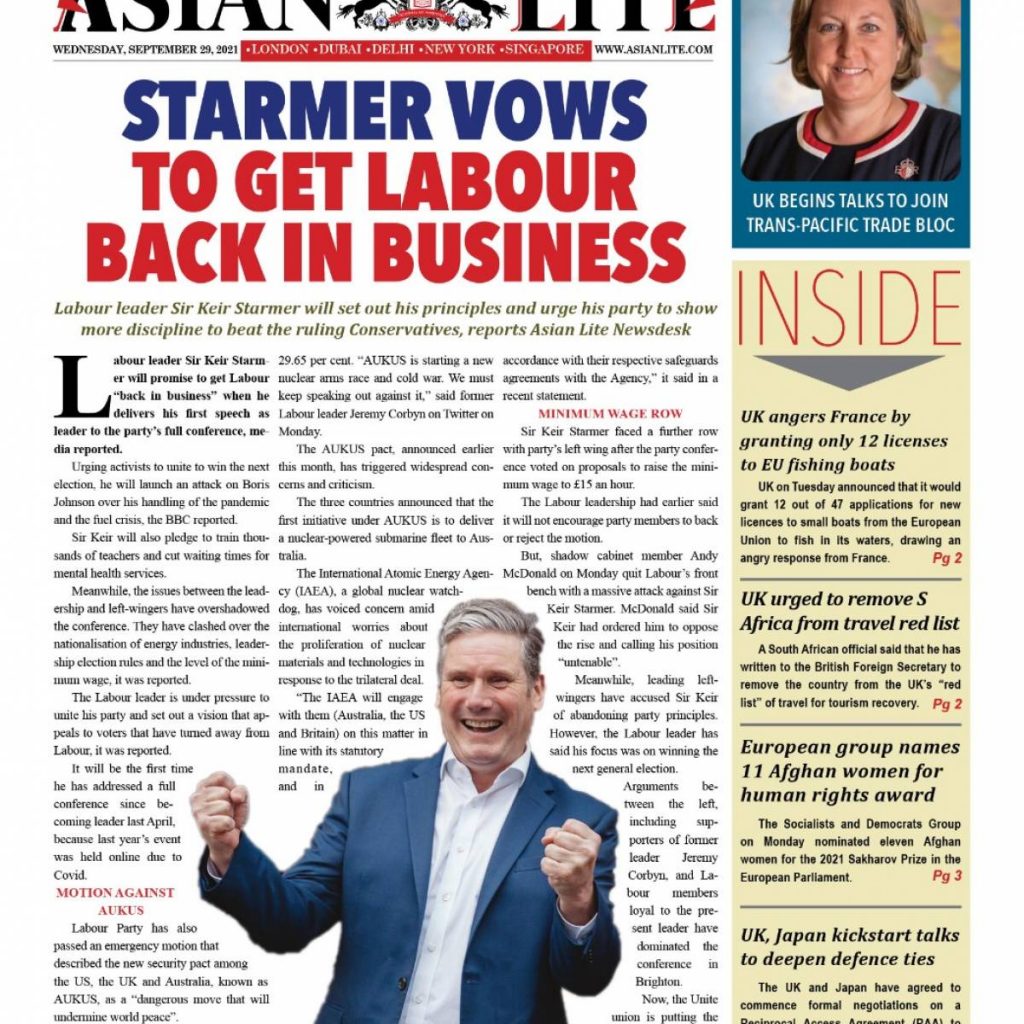 The three countries announced that the first initiative under AUKUS is to deliver a nuclear-powered submarine fleet to Australia.

The International Atomic Energy Agency (IAEA), a global nuclear watchdog, has voiced concern amid international worries about the proliferation of nuclear materials and technologies in response to the trilateral deal.

"The IAEA will engage with them (Australia, the US and Britain) on this matter in line with its statutory mandate, and in accordance with their respective safeguards agreements with the Agency," it said in a recent statement.
Minimum wage row
Sir Keir Starmer faced a further row with party's left wing after the party conference voted on proposals to raise the minimum wage to £15 an hour.
The Labour leadership had earlier said it will not encourage party members to back or reject the motion.
But, shadow cabinet member Andy McDonald on Monday quit Labour's front bench with a massive attack against Sir Keir Starmer. McDonald said Sir Keir had ordered him to oppose the rise and calling his position "untenable".
Meanwhile, leading left-wingers have accused Sir Keir of abandoning party principles. However, the Labour leader has said his focus was on winning the next general election.
Arguments between the left, including supporters of former leader Jeremy Corbyn, and Labour members loyal to the present leader have dominated the conference in Brighton.
Now, the Unite union is putting the motion calling for the minimum wage to increase to £15 to a vote on Tuesday. The package of measures also include demands for an end to zero-hour contracts and calls for a "better work-life balance".
Labour's existing policy is that the minimum wage should be "at least" £10 per hour.
According to BBC, raising the minimum wage was not one of the 10 pledges Sir Keir made when running for the Labour leadership last year, but he supported a campaign in 2019 – before he was leader – for McDonald's to improve their workers' pay and conditions.
But, in a scathing resignation letter, Mr McDonald claimed the leader's office had instructed him go to a meeting at the party conference and "argue against a national minimum wage of £15 an hour and against statutory sick pay at the living wage", the BBC reported.
In his resignation letter – published in the middle of Labour's party conference in Brighton – the MP said his party leader had made Labour "more divided than ever".
ALSO READ-Starmer says 'Labour is back' after by-election win
READ MORE-Starmer isolates after his child tests Covid positive