Searches for 'move abroad' explode to highest point ever as Britons face skyrocketing costs of living…reports Asian Lite News
Analysis of Google search data reveals that searches for 'move abroad' exploded 275% in the United Kingdom as of March 2022 – the highest level in internet history.
The beginning of April, sees price hikes coming into effect across various sectors, with a 54% rise in the energy price cap, a rise of up 3% in Council Tax across local authorities, VAT levels rising back to 20% and an increase in National Insurance.
The analysis, by immigration experts Reiss Edwards, reveals that searches for 'move abroad' exploded to almost three times the average volume within the past month, an unprecedented increase in Brits looking to emigrate, according to Google search data analysis. The data also reveals that searches for 'apply for Australian visa' – the country with the highest number of British expats – have exploded 670% since the cost of living crisis began.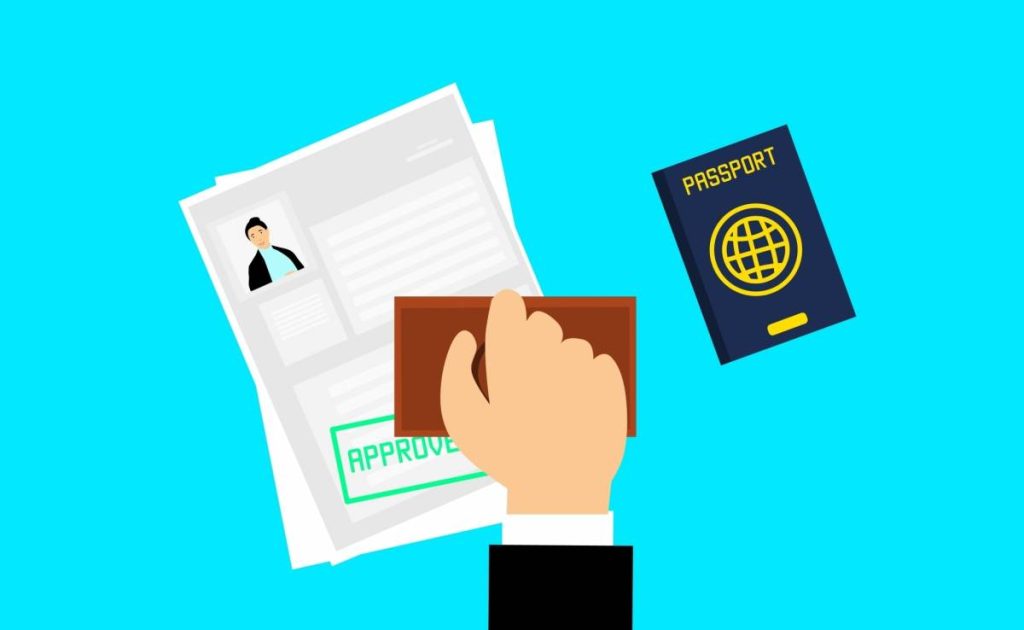 "The British public have been faced with a gradual rise in the cost of living since the pandemic, which has only amplified enormously in the last couple of months, with these new price hikes leading to some British residents to look for an alternative, and more affordable, country to live in," said Amar Ali, Managing Director from Reiss Edwards. "To emigrate abroad can be a very important move for anyone and is a choice that should be well thought out with all the right information and these findings highlight the scale of Britons looking to make that commitment due to the cost of living crisis.
With the inflation rate in the UK set to continue to rise, it will be interesting to see whether these searches come to fruition and see just how many Britons choose to move away from the UK this year."
New research has revealed the countries that each UK city wants to move to the most, with America being the most popular choice. 
The research conducted by immigration experts at Reiss Edwards analysed Google Keyword Planner data to establish the countries that residents of each city in the UK, want to move to based on search volume for visas.  
The analysis revealed that the United States of America had the highest number of cities searching for visas for the country, with a total of eighteen UK cities, including Sheffield, Bath, Liverpool and Manchester. There are approximately 20,000 Britons that make the move across the Atlantic to America each year.  
Canada was the second most popular country to move to with fifteen cities searching for visas to Canada more than any other country, including Birmingham, Newcastle upon Tyne, Portsmouth, and Norwich. 
A total of twelve UK cities searched for visas for Australia the most, the third highest number in the research. Cities with residents seeking to move to Australia the most include London, Belfast, Salford and Leeds.  
New Zealand was the fourth most searched for country to move to based on searches for visas with nine cities including Leicester, Stirling, Aberdeen and Exeter wishing to emigrate there.
Spain is the fifth most searched for country for Brits to move to with six cities searching to emigrate there the most including Bristol, Coventry, Edinburgh, Glasgow, Nottingham and Ripon.
Four UK cities searches for visas for France the most, making France the fifth most popular country for Brits to emigrate to. Cities with residents seeking to move to France include Southampton, Oxford, Durham and Cardiff.  
Amar Ali Managing Director from Reiss Edwards said:  "There are numerous reasons that Brits want to move abroad, whether it's for a hotter climate, a cheaper economy or to be nearer loved ones. With an average of 400,000 Brits emigrating each year, this data offers a fascinating insight into where UK residents wish to relocate." 
ALSO READ-UK adds more Covid symptoms to official list