The US earlier had announced to provide Ukraine with an additional 800 million US dollars' worth of military aid including heavy artillery as Washington anticipated a "wider assault" by Russia in eastern Ukraine…reports Asian Lite News
The State Department officials are looking at designating Russia as a state sponsor of terrorism, State Department spokesperson Ned Price said during an interview with CNN.
"We're taking a close look at the facts. We're taking a close look at the law," Price said on Monday in response to a question about potentially designating Russia. "Whether it is this authority, whether it's any other authority available to us under the law, we will apply it if it's effective and appropriate."
Ukraine's Volodymyr Zelenskyy has urged President Joe Biden to impose the designation on Russia that would impose some of the most significant sanctions at the Biden administration's disposal, Sputnik News Agency said citing media reports.
Notably, US President Joe Biden has no plans to visit Kyiv to meet with Ukrainian President Volodymyr Zelenskyy, as per White House.
"There are no plans for the President to go," White House spokesperson Jen Psaki said regarding the Biden administration's plans to send a high-level US official to Kiev soon.
The US earlier had announced to provide Ukraine with an additional $800 million worth of military aid including heavy artillery as Washington anticipated a "wider assault" by Russia in eastern Ukraine.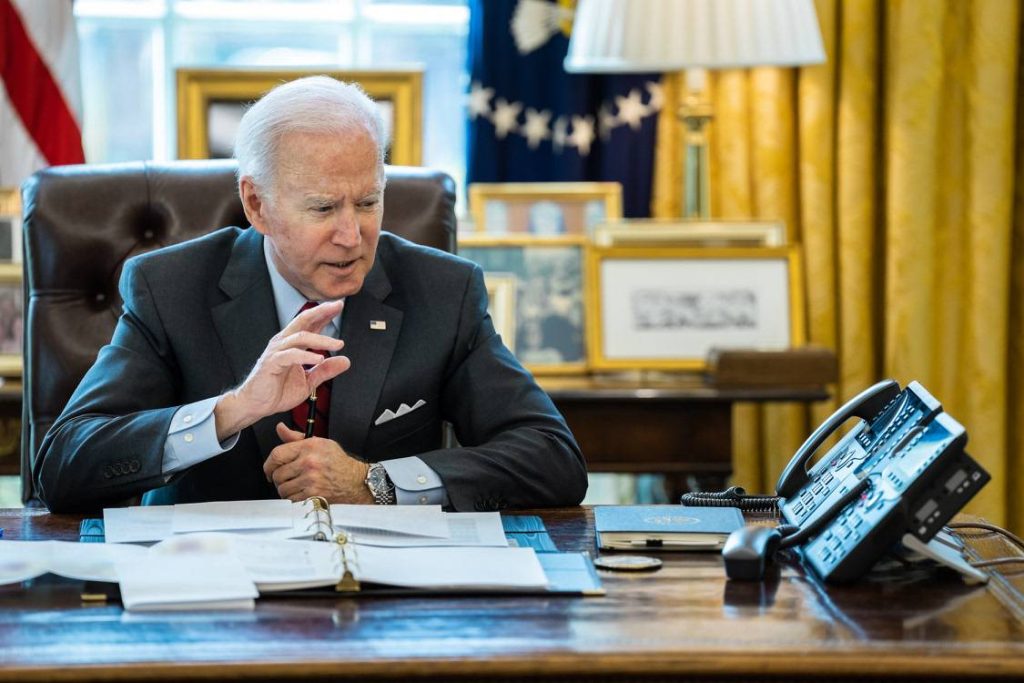 Meanwhile, President Joe Biden will hold a video call with US allies and partners on Tuesday to discuss providing support for Ukraine and restrictions on Russia, as per White House.
"The President convenes a secure video call with allies and partners to discuss our continued support for Ukraine and efforts to hold Russia accountable as part of our close coordination," the White House said in a press release.
Yellen to call for more economic pressure on Russia
Treasury Secretary Janet Yellen this week will call on her counterparts to ramp up the economic pain on Moscow over its invasion of Ukraine, a senior Treasury official said Monday.
Yellen will participate in the spring meetings of the IMF and World Bank, as well as gatherings of finance officials from the G7 and G20 nations, where the fallout from the war will be a key topic of discussion.
"The secretary believes the Russian invasion of Ukraine has demonstrated the need for the world's largest economies to stand together to defend international order and protect peace and prosperity," the official told reporters.
"She will use this week's meetings to work with allies to continue our united efforts to increase economic pressure on Russia while mitigating spillover effects."
US President Joe Biden has proposed ejecting Russia from the G20.
The IMF and World Bank have warned of the devastating costs the war is imposing on the global economy, especially through rising prices for energy and food at a time of high inflation.
Western sanctions on Moscow have contributed to inflation pressures, hitting the poorest countries the hardest.
"Secretary Yellen is deeply concerned about impacts that Russia's reckless war are having on the global economy, including the risk of rising food insecurity in emerging markets and developing countries around the world," the official said "We are firm in our resolve to hold Russia and its leadership accountable, and have imposed crippling sanctions," .
Washington also will continue to work to penalize countries that try to evade the sanctions, and restrict Russian leader Vladimir Putin's ability to project power.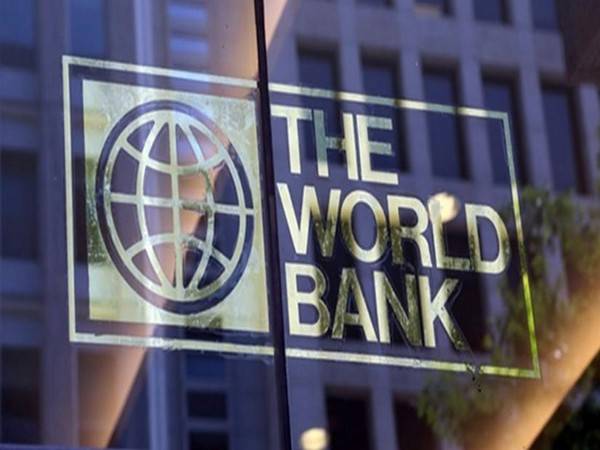 The official did not provide any specifics on the type of sanctions or the targets.
Yellen plans to meet with Ukrainian Prime Minister Denys Shmyhal during this week's big meetings of global economic leaders in Washington — but she'll be trying to avoid most contact with Russian officials who plan to attend some portions of the event virtually.
Other officials from the world's leading economies may boycott the sessions as well, a French source told AFP last week.
On Tuesday, Yellen will convene a panel of finance ministers, the international development banks and other institutions to talk about how they will use resources to address food insecurity.
She is expected to warn against export bans, drawing on lessons from the last big world food crisis in 2008, the official said, while ensuring efforts to boost food production in Africa and other regions highly dependent on imports.
ALSO READ-Zelensky mocks Putin