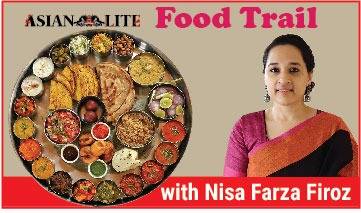 Lauki halwa or bottle guard sweet is a delicious Indian sweet made with bottle guard, sugar, milk and ghee. delicately flavoured with ground cardamoms, garnished with chopped nuts, this is great to enjoy as an after-meal desert. In India we make halwa out of several kinds of fruits and veggies like carrots, beetroots, pumpkins, ash gourd, banana, pineapple and the list goes on. Lauki ka halwa is one such recipe. It is a great summer desert and can be served chilled, during the winters, it can be served warm as well. This method is unique and also imparts a rich flavour of thickened milk, sugar, ghee and khoya. Do try out this yummy desert as your Eid desert, right after that heavy biryani or you can even have this as a special sweet any day.
INGREDIENTS
Bottle gourd- 2cups(500gms)
Cashews-1tbsp
Raisins-1tbsp
Almonds(chopped)-2tbsp for garnishing
Khoya-125gms
Milk-125ml
Cardamom powder-1tsp
Sugar-200gms(accordingly)
Ghee(clarified butter)-3tbsp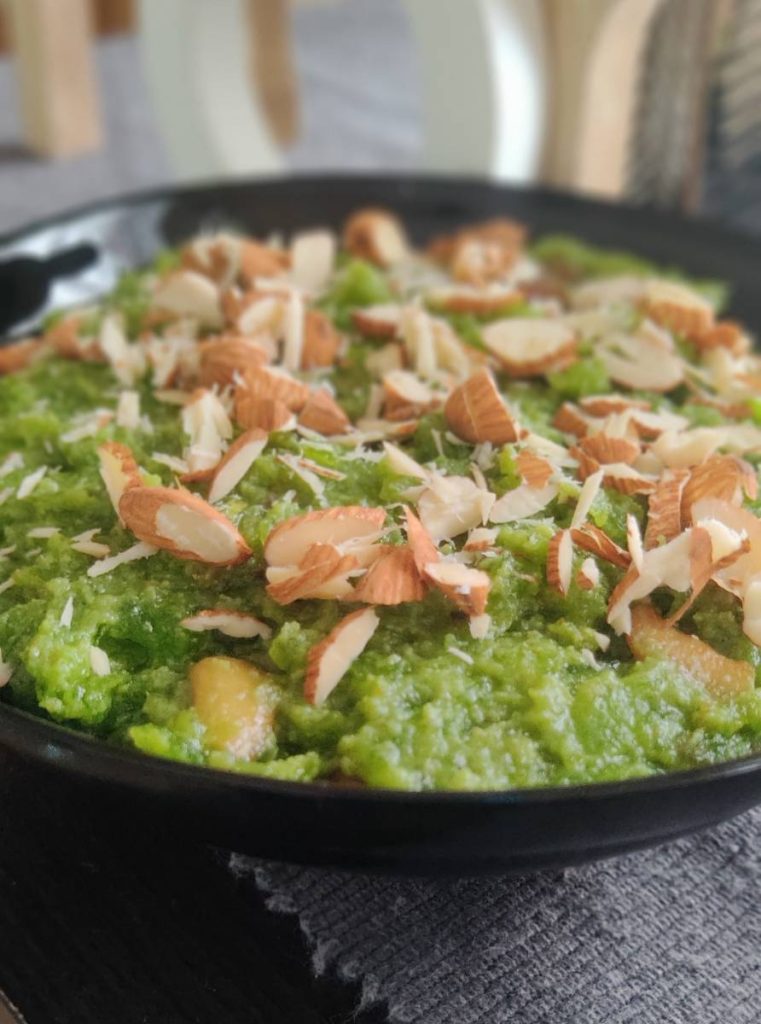 Method
Divide the bottle gourd into two halves. Peel of the skin. Deseed and remove the soft pulp of each piece . Rinse and clean the bottle guard.
Grate the bottle guard with a box grater or food processor .pressure cook the bottle guard with half cup of water for one whistle.
In a wok or a kadai . Add the ghee when slightly hot add the cashews and raisins fry till light golden colour. Add the cooked bottle guard in to it and mix everything nicely.
Add milk mix with a pinch of green food colour. Let this cook on medium flame.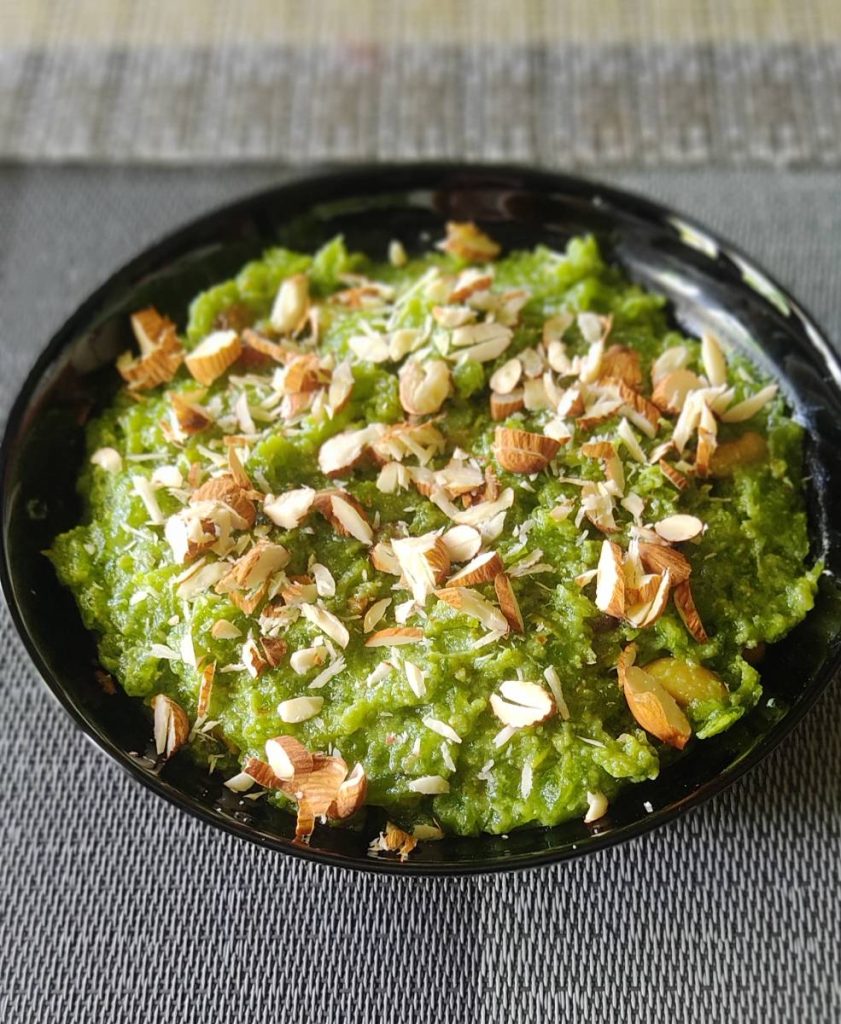 Add the cardamom powder, sugar and khoya. Mix everything nicely. Keep cooking this mixture on low medium flame. After few minutes the milk will begin to froth and start reducing.
Keep stirring the halwa mixture often scrapping the sides of kadai to remove the evaporated milk .
Stir until the halwa mixture becomes dry and you will see some ghee being released.
Atlast garnish it with some chopped almond and edible silver foil.
ALSO READ-Yummy recipes for festive season