PM used a "cost of living" cabinet meeting in the Midlands on Wednesday to order his top team to redouble their efforts to ease the financial pressure on struggling families…reports Asian Lite News
Prime Minister Boris Johnson has ordered ministers to slash 91,000 civil service jobs to free up billions for tax cuts, the Daily Mail reported yesterday.
PM Johnson used a "cost of living" cabinet meeting in the Midlands on Wednesday to order his top team to redouble their efforts to ease the financial pressure on struggling families, it said.
They were given one month to come up with plans to cut the size of the civil service by almost a fifth of the current total, which would save about 3.5 billion pounds ($4.27 billion) a year, the newspaper said.
"Every pound the Government pre-empts from the taxpayer is money they can spend on their own priorities, on their own lives," the report quoted Johnson as saying. The prime minister also remains convinced of the need for more officials to get back into the workplace, the newspaper said.
"We need to get back into the habit of getting into the office, getting into the workplace," he told the Daily Mail. "There will be lots of people who disagree with me, but I believe people are more productive, more energetic, more full of ideas, when they are surrounded by other people."
Dave Penman, General Secretary of the FDA, a union for public service managers and professionals, said in a tweet, "Unless they've got a serious plan, it's either another headline-grabbing stunt or a reckless slash-and-burn to public services without a thought or care about the consequences."
PM Boris Johnson's order comes after he told the parliament on Tuesday he and Chancellor Rishi Sunak will have more to say in the coming days on helping voters with the current cost of living crisis.
Britain's GDP shrinks, rising cost-of-living crisis bites
Britain's gross domestic product (GDP) fell by 0.1 per cent in March after registering no growth in February, the UK's Office for National Statistics (ONS) said.
"Services fell by 0.2 per cent in March and was the main contributor to the month's fall in GDP, reflecting a large decrease in the wholesale and retail trade and repair of motor vehicles and motorcycles industry," said ONS in a statement.
Production also fell in March by 0.2 per cent, while construction grew by 1.7 per cent.
Meanwhile, the country's GDP grew by 0.8 per cent in the first quarter of this year compared with the previous three months, and is now 0.7 per cent above its pre-pandemic (last quarter of 2019) level.
"Growing the economy is one of the best ways to help with the cost of living and that's why I'm pleased today's figures show the UK economy is continuing to grow," Chancellor of the Exchequer Rishi Sunak said in a tweet late Thursday.
"The economy is now bigger than it was before Covid hit, and growing faster than the US, Germany, France and Italy," he wrote.
But economists remain cautious. March's GDP figures show that economic growth has slowed down and people had begun to cut spending even before the large energy cap rise in April.
The country's 30-year-high 7 per cent March inflation rate is likely to keep rising this year.
The Bank of England (BoE) projected inflation to rise further to 9 percent in the second quarter due to the energy price cap rise in April, and then peak at "slightly over 10 per cent" in the last quarter as the energy price cap is likely to be increased again in October.
Economy grapples with inflation
Britain is entering a summer of discontent. It remains the world's fifth-largest economy in terms of GDP. However, its vital signs are causing increasing concern as an escalating cost-of-living crisis takes its toll on consumers.
Last week, the Bank of England warned that the economy would fall into recession this year. Despite predicting a sharp fall in household incomes, it raised its main interest rate to one per cent, the highest level in 13 years. That saw the pound, fall by more than two per cent, hitting a two-year low. When announcing the news, the central bank's governor, Andrew Bailey, said he expected a "very sharp slowdown."
The public is increasingly pessimistic. Recent consumer sentiment surveys from research groups GfK and Refinitiv/IPSOS found that British households were more downbeat about their personal finances than in any other major economy in Europe. The GfK survey found that the British public's confidence in their personal finances was now at its lowest level since 1985.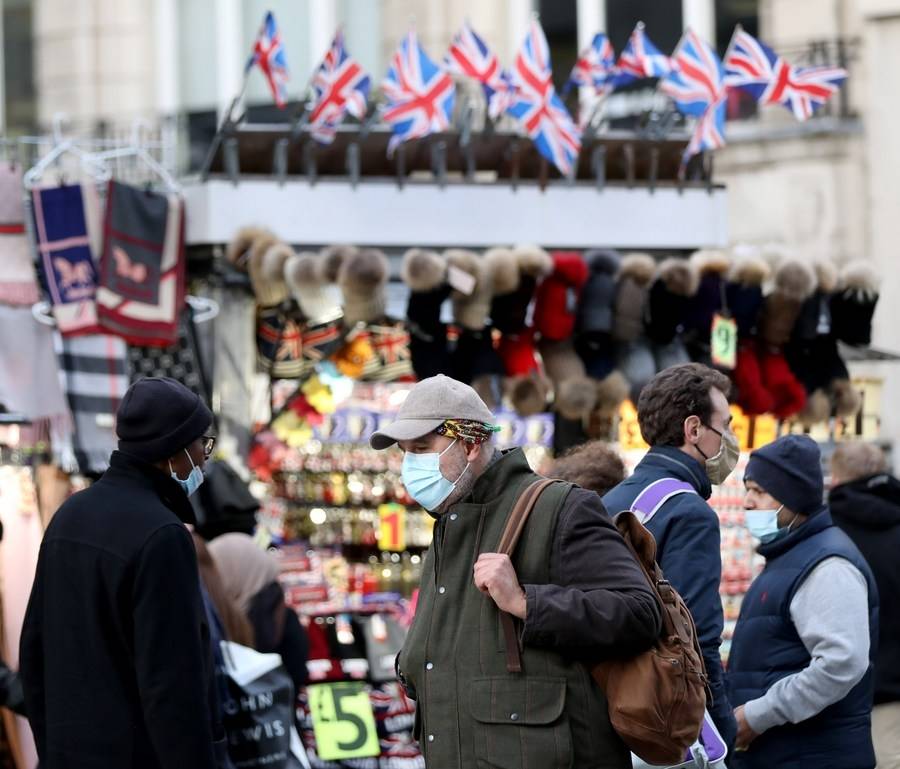 At the core of the problem is soaring inflation. The Bank of England expects it to hit 10 per cent by the end of 2022, driven by a combination of factors, including soaring energy prices and post-pandemic supply chain disruptions. Inflation is now a major problem across Europe and much of the world, but some experts have said that the energy price cap in Britain — a regulation that sets the maximum amount energy suppliers can charge over certain periods — means some cost increases are still to come for consumers.
"The UK probably has more inflationary pain to come than most other countries because the impact of the post-Russian invasion is yet to filter through to consumer prices," Andrew Goodwin, chief U.K. economist with Oxford Economics, told DW. "As the cost-of-living squeeze continues to intensify, we expect to see the consumer sector fall into recession."
ALSO READ-Truss blames Russia for satellite hack ahead of Ukraine invasion