For the first-ever time in the UK, and coinciding with Azadi Ka Amrit Mahotsav celebrations, the coronation of Chhatrapati Shivaji was commemorated in London on Monday, 6th June. Organised by the Nehru Centre- Cultural Wing of High Commission of India in London in association with Sanskruti Centre for Cultural Excellence, the program consisted of an array of presentations that enthralled the nearly packed auditorium.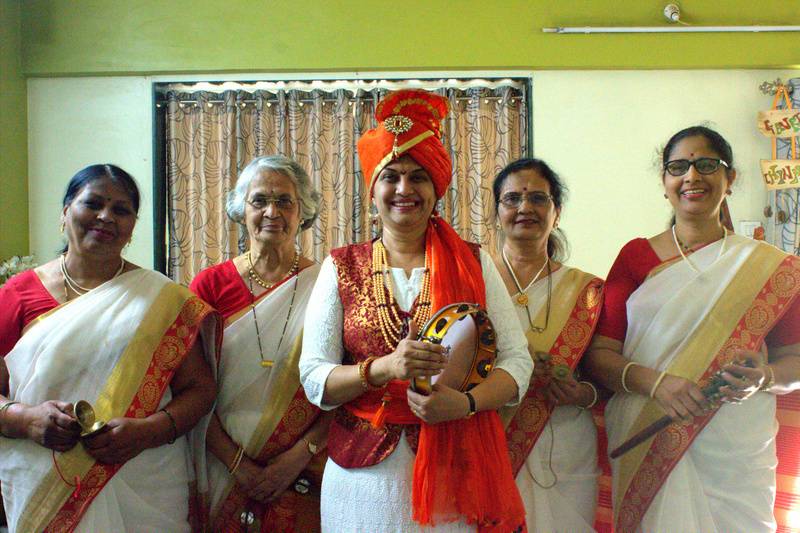 Amish Tripathi, Director of the Nehru Centre and Minister (Culture) at the HCI highlighted the importance of the Coronation Day of the brave King Shivaji and spoke about imbibing his qualities of self-belief and courage in our day to day lives.
An excellent melodious veneration to Shivaji Maharaj was presented by Mahila Shahir and renowned Powada singer Vinata Joshi, grandniece of Veer Savarkar.
Trustee of Sanskruti Centre for Cultural Excellence Sushil Rapatwar elaborated on the situation in India before Shivaji and how Shivaji and his friends took the oath of establishing swarajya. He then described how, when and by who the coronation of Shivaji was done. This overall picture of the grandeur of the coronation ceremony that took place on 6th June 1674 has immensely enthralled the audience.
Choreographed by award-winning Ashwini Kalsekar, young dancers from KKMUK – Annika, Renuka, Sharvani and Nidhi have presented Kathak rendition- Nataraj Vandana. Rajshree Wakhare has enchanted the audience with "Hey Hind Shakti", a high-energy song fit for the occasion. Five young children Arya Tarhalkar, Nivaan Dughrekar, Adheej Bhat, Rishikesh Rane, and Asmi Khairnar narrated the life story of Shivaji Maharaj through their research and understanding and one of them also sang a famous ballad.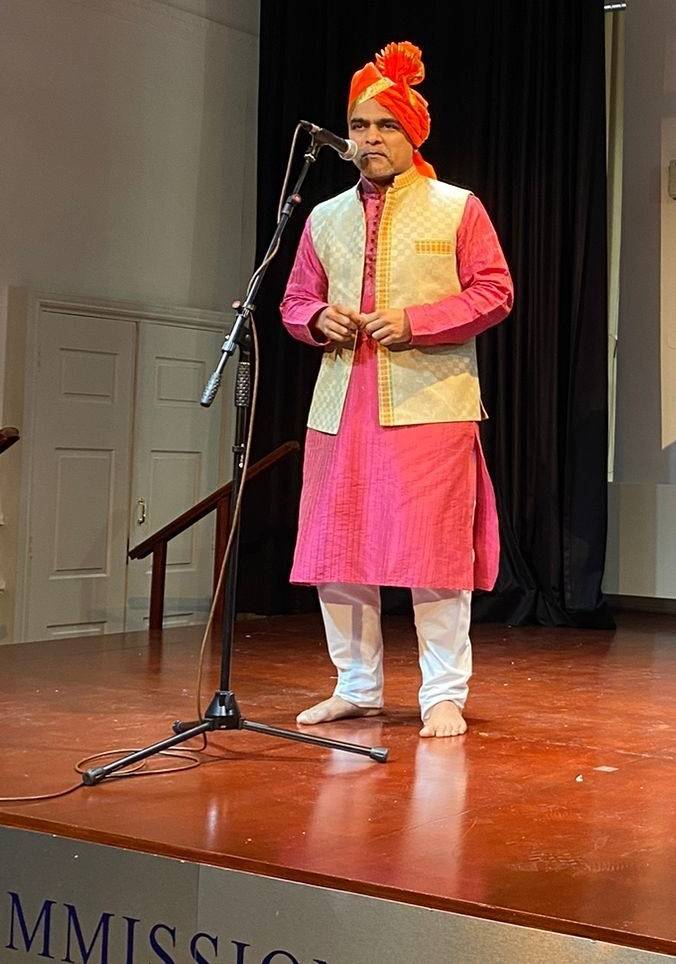 Warrant Officer in the British Army Ashok Chauhan, MBE gave an insightful view on the war tactics that were practised by Shivaji Maharaj and stated that any fight needs to be undertaken with proper preparation and planning especially focussing on our SWOT (Strengths, Weaknesses, Opportunities, and Threats).
The programme has concluded on a high note with the Karnataka community presenting their tribute to Shivaji, for his role in protecting Bijapur. Harsha, Pratima, Sriranjini, Hamsa, Sushma, and Rama have presented the beautiful celebratory dance.
Manoj Karkhanis has anchored the show seamlessly and the programme was coordinated by Ragasudha Vinjamuri- Founder of Sanskruti Centre.