Queen Elizabeth II's state funeral on Monday brought onlookers from around the globe as her coffin was carried through the streets of London with the royal family in tow behind her remains. This was the first time since 1965, that London played host to a state funeral procession as the nation bid farewell to their Queen, who ruled the United Kingdom for 70 years. Check out the pictures of the event.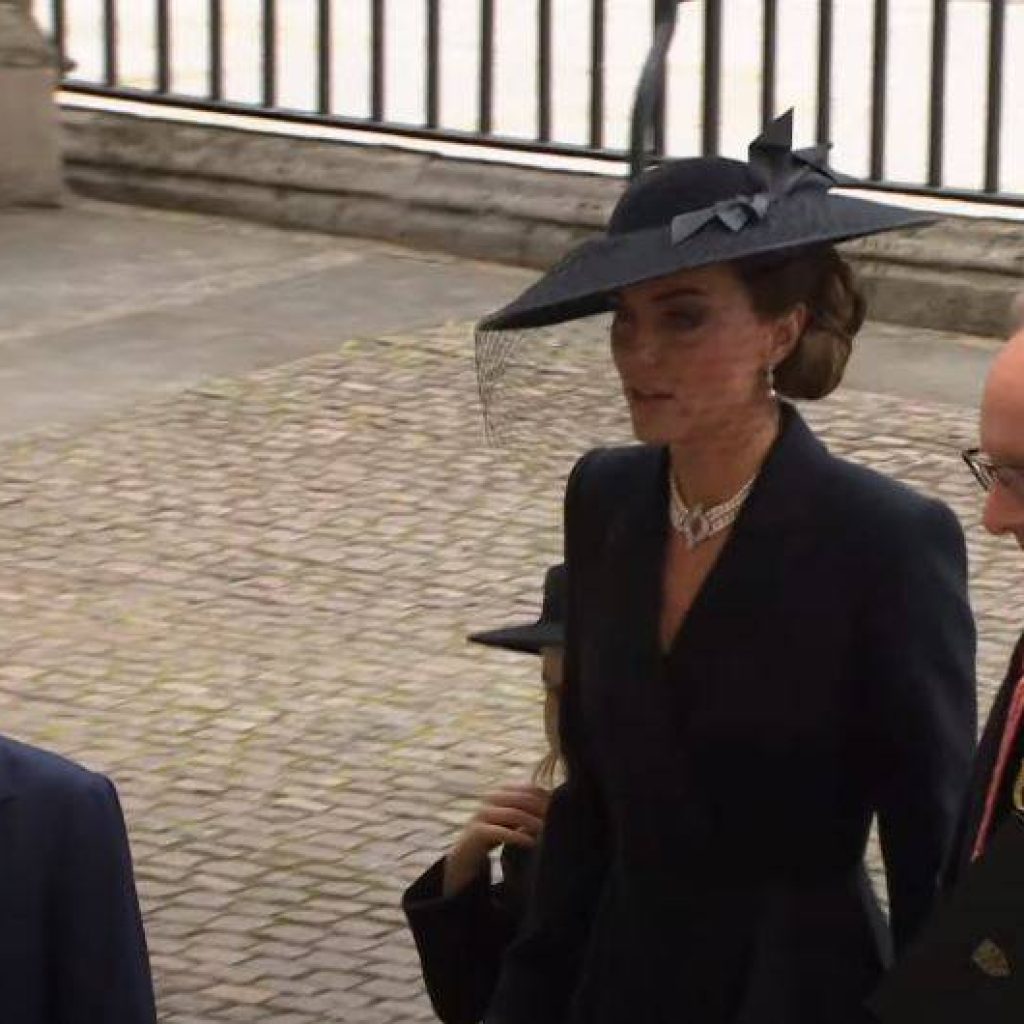 Kate Middleton, the new Princess of Wales, was seen jewels that belonged to her grandmother-in-law, repeating the pearl-and-diamond pieces she wore to Prince Philip's funeral in April 2021. Kate had earlier worn them to honour the queen's 70th wedding anniversary to the Duke of Edinburgh.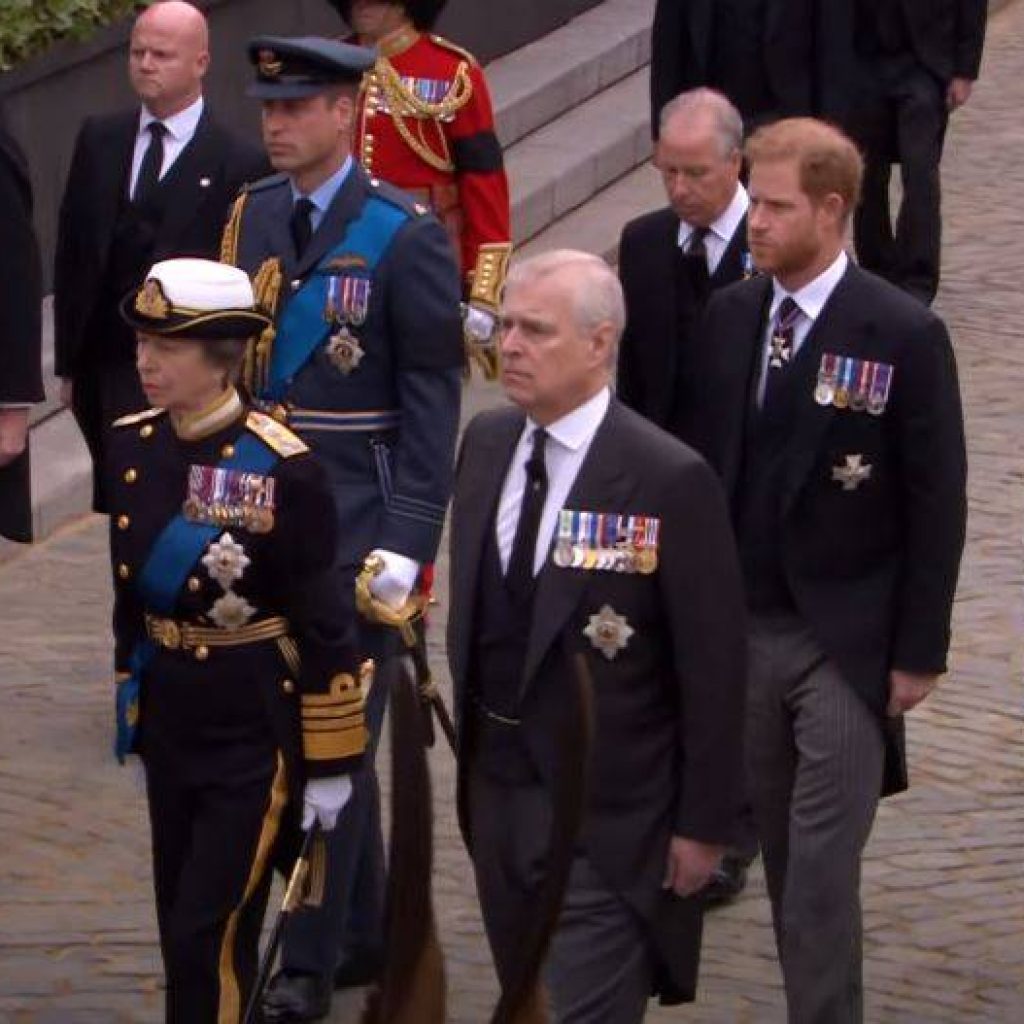 The new King Charles III led a procession walking behind his late mother's coffin, as it was brought from Westminster Hall to the nearby Abbey for her funeral service. He was accompanied by his sons Prince William and Prince Harry along with siblings Princess Anne and Prince Andrew.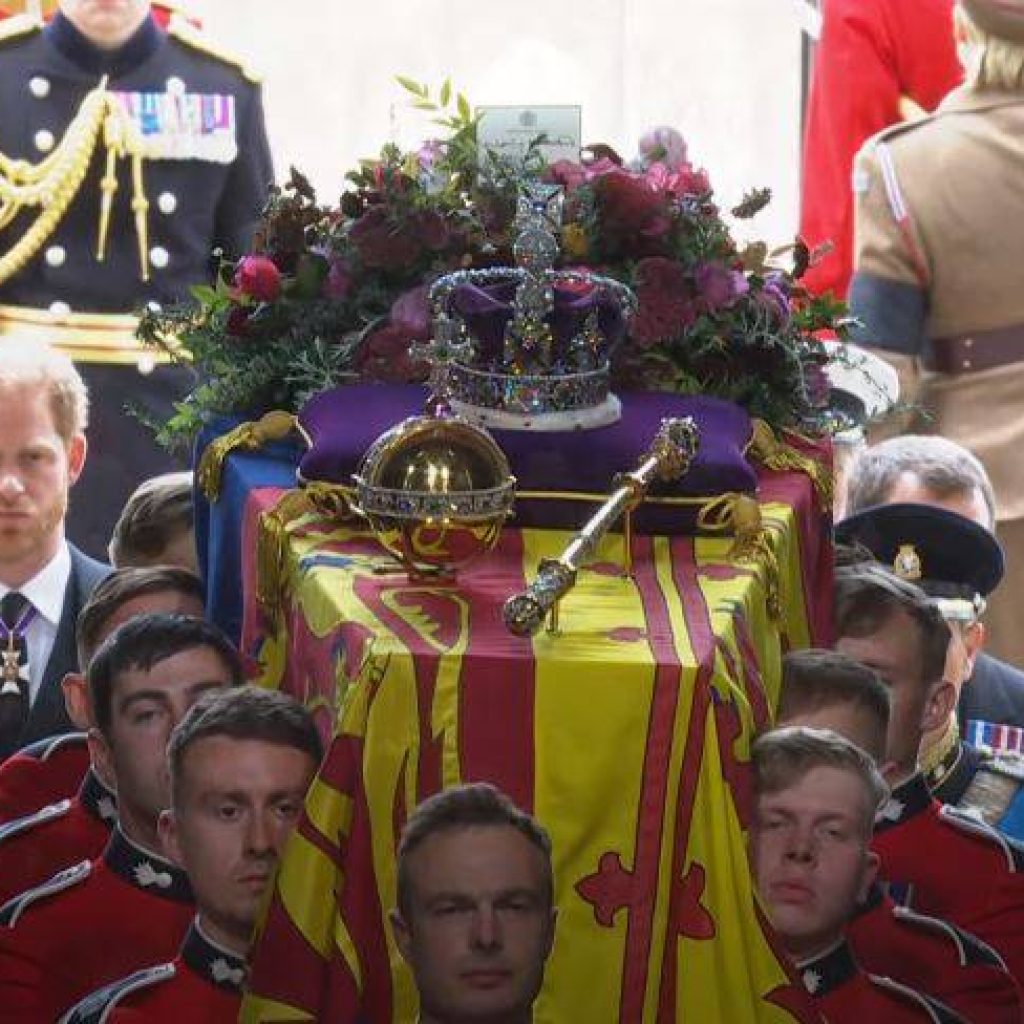 The late Queen's coffin arrived at Westminster Abbey, where the funeral service started.
Members of the royal family and hundreds of world leaders, politicians and other public dignitaries joined in the funeral service.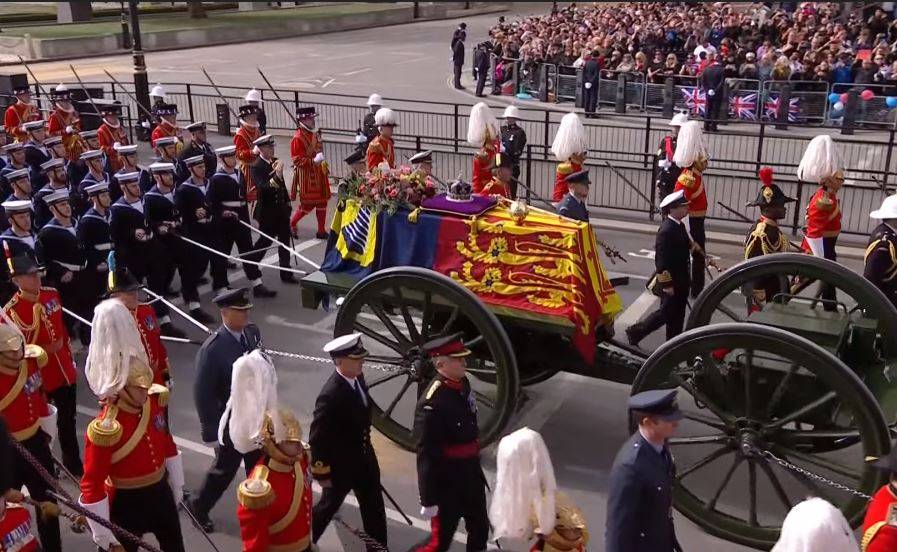 Queen Elizabeth's coffin arrived at Windsor Castle, where well-wishers lined the route, as it passed them.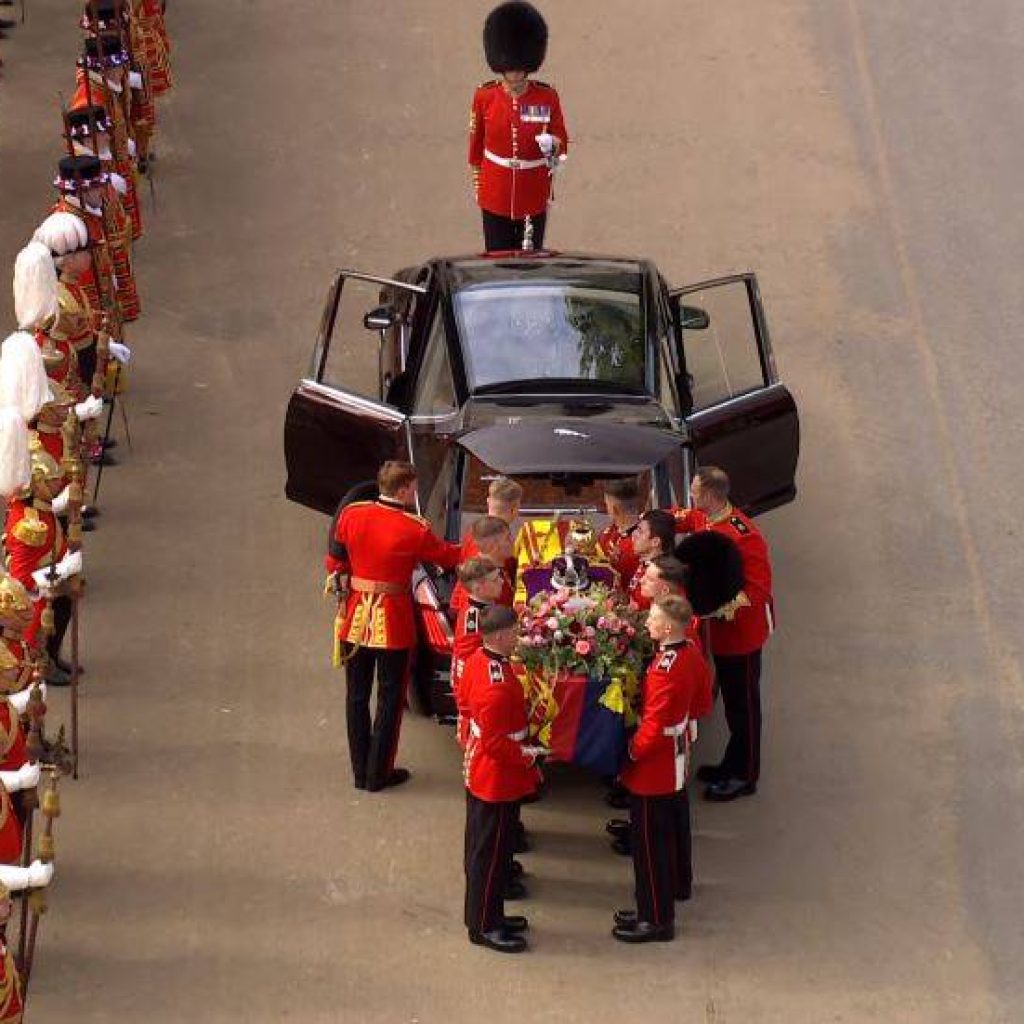 For the last five days, the Queen has been lying in state, where thousands of mourners have queued to pay their respects. The Queen's funeral has been the first state funeral in the UK since Winston Churchill's in 1965.