Farmers are switching to lavender plantation in Kashmir as traditional crops yield poor results. The Purple Revolution is offering attractive agri-tech start-up options in Jammu & Kashmir…. A special report by Arifa Mohiyudeen
Lavender adds vivacity to the serene beauty of Jammu & Kashmir and now the Union Territory is witnessing 'Purple Revolution', which will offer attractive start-up options.
Mr Jitendra Singh, Indian Minister for Science and Technology, had said those who have entered the lavender sector are making a fortune out of it. But a wider publicity and awareness about these new opportunities of livelihood rolled out in recent years is required.
"The pace of innovation in India has assumed global scale, but the change of mindset also needs to be encouraged at the same pace," he said.
Farmers in Bhaderwah — located in Jammu division of the union territory —switched to Lavender plantation from traditionally growing maize and other grains, which did not fetch them much income.
Singh said several pathbreaking decisions like new guidelines for geospatial technology and relaxation in the regulations for developing drone are also enabling provisions for today's agriculture entrepreneurs and agri-startups.
 "Bhaderwah is the potential destination of agri-tech startups of the country," the minister said. "Lavender Festival in the valley of Bhaderwah is the best example of the development of the present progressive government at the centre. Bhaderwah is the best place for lavender cultivation in terms of land and climate."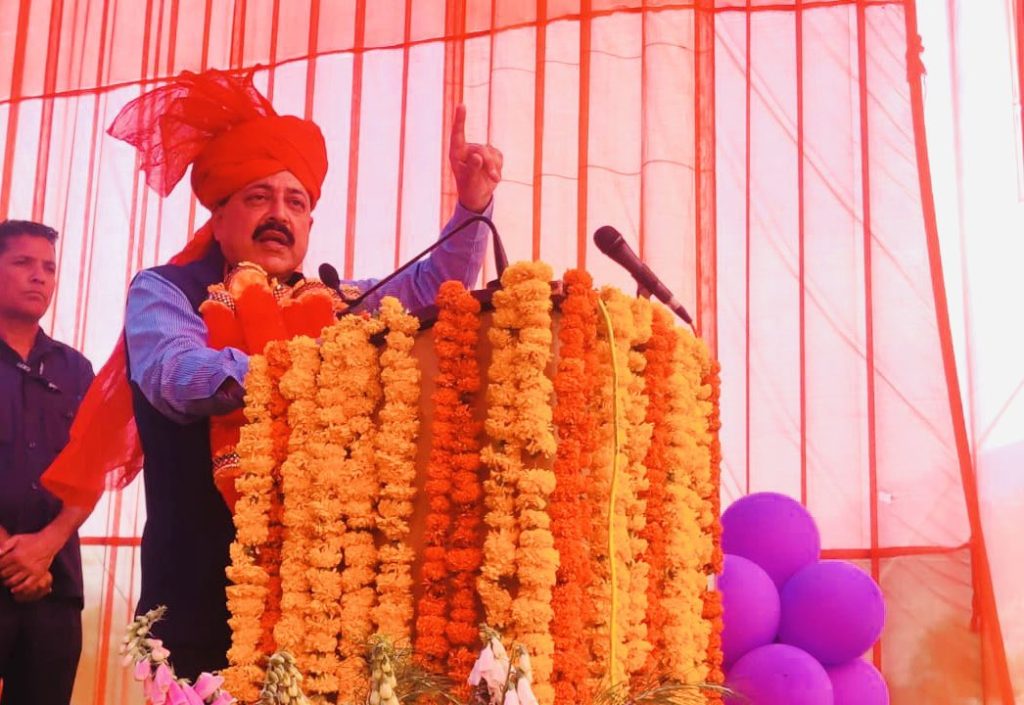 In 2010, these purple flowers were brought to the Jammu region from Kashmir, as part of the central government's attempts to uplift the local farming community and attract start-ups and agriculturists from across the country.
This was done as part of the 'Aroma Mission' of the Council of Scientific and Industrial Research (CSIR) and Indian Institute of Integrative Medicine (IIIM), under India's Ministry of Science and Technology.
"Policy makers and agricultural scientists in India are working hard on improving livelihoods and creating more and better jobs, including for women and youth, improving food security for all, including access to safe and nutritious food and making agriculture and food more sustainable and more climate-smart, while reducing greenhouse gas emissions," Singh said.
A group of farmers from Bhaderwah region were selected for a trial programme where they were given 2-3 kanals of land for cultivating Lavender.
These initiatives, coupled with the enthusiasm of the farmers, has boosted Lavender plantations in the Bhaderwah region, a growth coined as the 'Purple Revolution'. Currently, there are more than 200 acres of land dedicated to Lavender cultivation in the region, which is projected to double by the end of the year, reported The Print.
In the region, villages of Tipri and Lehrote have 80 per cent farmers growing Lavender.
Singh had inaugurated India's first 'Lavender Festival' at Bhaderwah.
"Lavender is an avenue of employment generation and research opening many paradigms of development for the region," Singh had said at the time.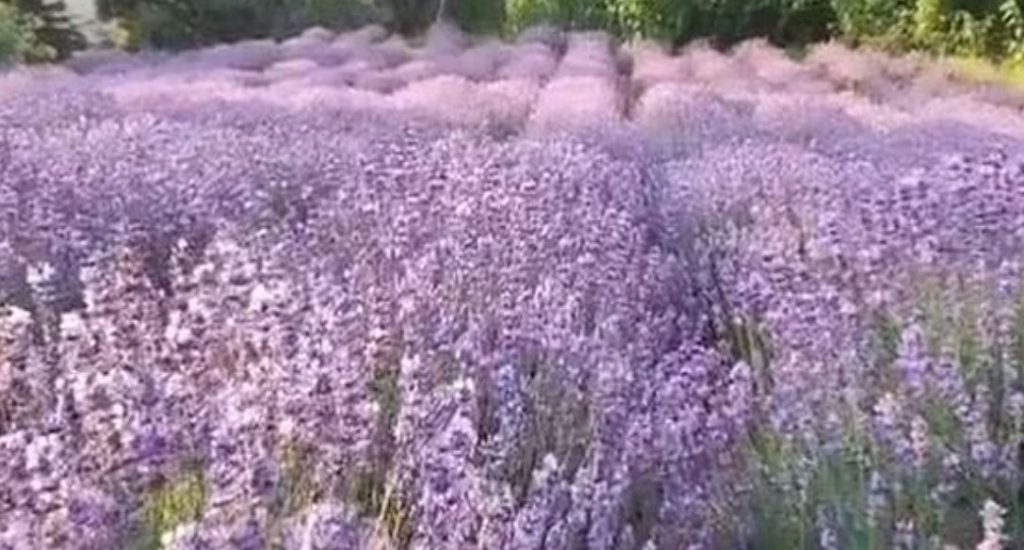 The minister had also inaugurated six distillation units for extraction of Lavender oil.
Bhaderwah, which is also known as 'Chhota Kashmir', has a mild cold climate during summers that is ideal for Lavender. These flowers grow in temperate areas and are drought-resistant crops. A single Lavender plant bears flowers for 15 years, needs low maintenance and can be used from the second year of plantation, according to The Print.
Under the Centre's 'One District, One Product' scheme, Lavender has been designated as the Doda brand product.
The Bhaderwah region witnessed a boom of Lavender flower production with the introduction of nurseries. With the establishment of nurseries, planting material became easily available for the farmers, compared to earlier when the plants were brought from Kashmir.