Coinciding with Remembrance Day, UK Parliament Week, and 75 years of Indian Independence, an event titled Tributes was held at the House of Lords recently.
Hosted by Baroness Sandip Verma and organised by Sanskruti Centre for Cultural Excellence, the event included paying homage to the soldiers, members of the Armed Forces, and Freedom Fighters, besides acknowledging those who are continuing to build future ambassadors.
After the opening words were rendered by the Parliamentary Host Baroness Verma, tributes were paid in 11 languages to the former Head of the State Her Majesty Queen Elizabeth 2. Author Dr. Manju Lodha spoke eloquently on Freedom Fighters of India & on her book Bharat Bhagya Nirmata.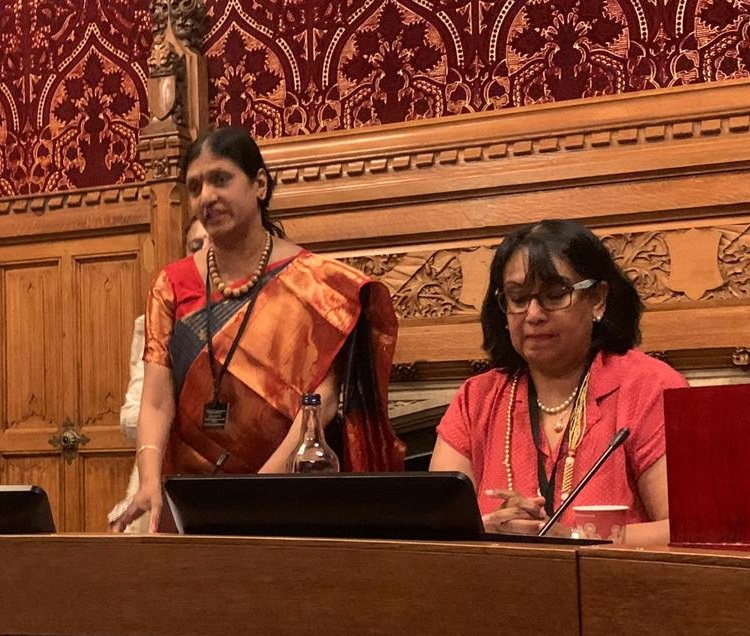 Warrant Officer Balbir Nagra MBE spoke on the Armed Forces, accompanied by Sgt. Shiv Chand. A two-minute silence was observed in reverence to the deceased. Best wishes from Sqn. Ldr. Anil Chauhan were conveyed.
Honorable Minister for Tourism and Skills Development (Maharashtra) Mangal Prabhat Lodha and Chancellor of LPU Dr. Ashok Mittal spoke briefly.
The event concluded by conferring Kala Samman awards on behalf of Lodha Foundation and Sanskruti Centre for Cultural Excellence, recipients of which were Renu Gidoomal, Prabhat Rao Devarakonda, Prachi Ranade, Dr. Geetha Upadhyaya OBE, Shreya Khare, Indu Barot, and Tejinder Sharma MBE.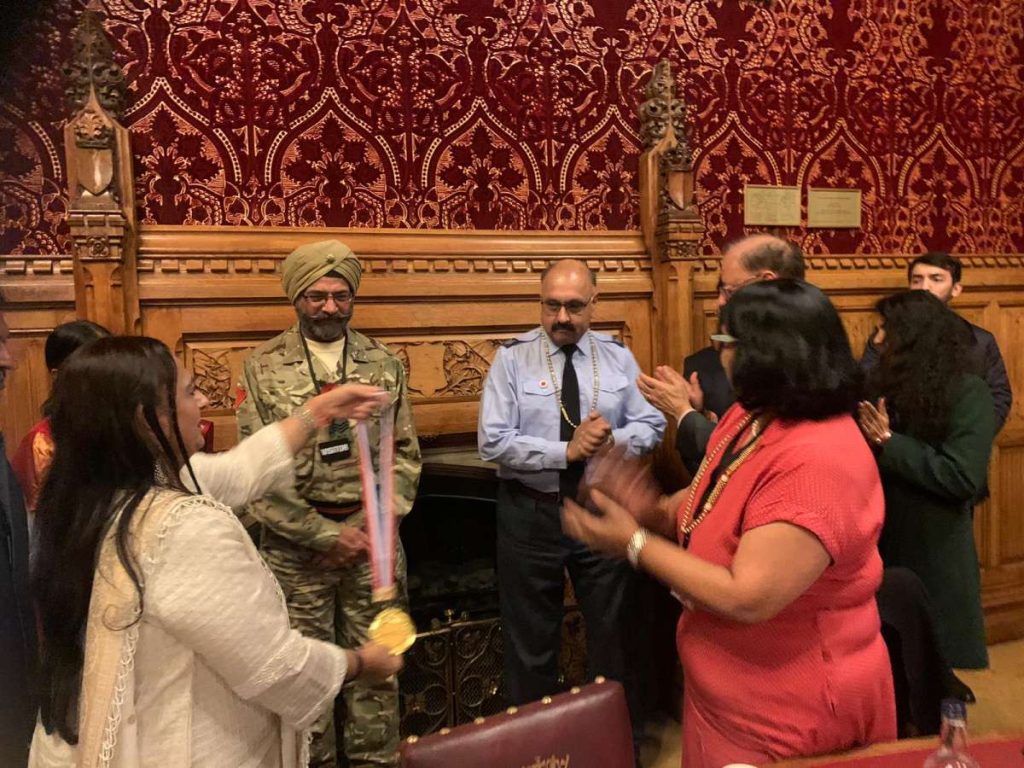 Multilingual tributes were presented by Sushil Rapatwar (Sanskrit), Shreyasi Deb Roy (Bengali), Radhika Joshi (Kannada), Manju Sunil (Malayalam), Meera Khatavkar (Marathi), Leina Zaigirdar (Meitei), Reema Virdi (Punjabi), Indu Barot (Rajasthani), Renu Gidoomal (Sindhi) and Ragasudha Vinjamuri (Telugu).
Attendees came from the length and breadth of England, and profusely appreciated the rationale and purpose of the event.